Ways to save
Relaxing at Surfside Beach is more affordable than other equally nice vacations.
Below are some ways to make it even more affordable.
Our Summer Rates are the best values on the Texas coast. But, we may be able to save you even more.
Unlike the on-line rental companies, we're able to offer more than just one or two "off-seasons". If you can schedule your vacation or weekend during one of our less expensive seasons, you will save at least $250.
Our Summer Season is shorter than the May until Labor Day Summer Season that the rental companies use. For example, if you can take your summer vacation the first week of June or after August 11th you will save at least $150.
Click Beach House Guide for a directory of our houses. Each house has a page that shows its prices for the seasons, photos, floor plan, satellite photo, and map.
SUMMER
MID-SEASON
MID-OFF-SEASON
OFF SEASON
May 21—Aug 9
Apr 17—May 20
Aug 10—Sept 3
Mar 1—Apr 16
Sept 8—Oct 4
Oct 5—Feb 28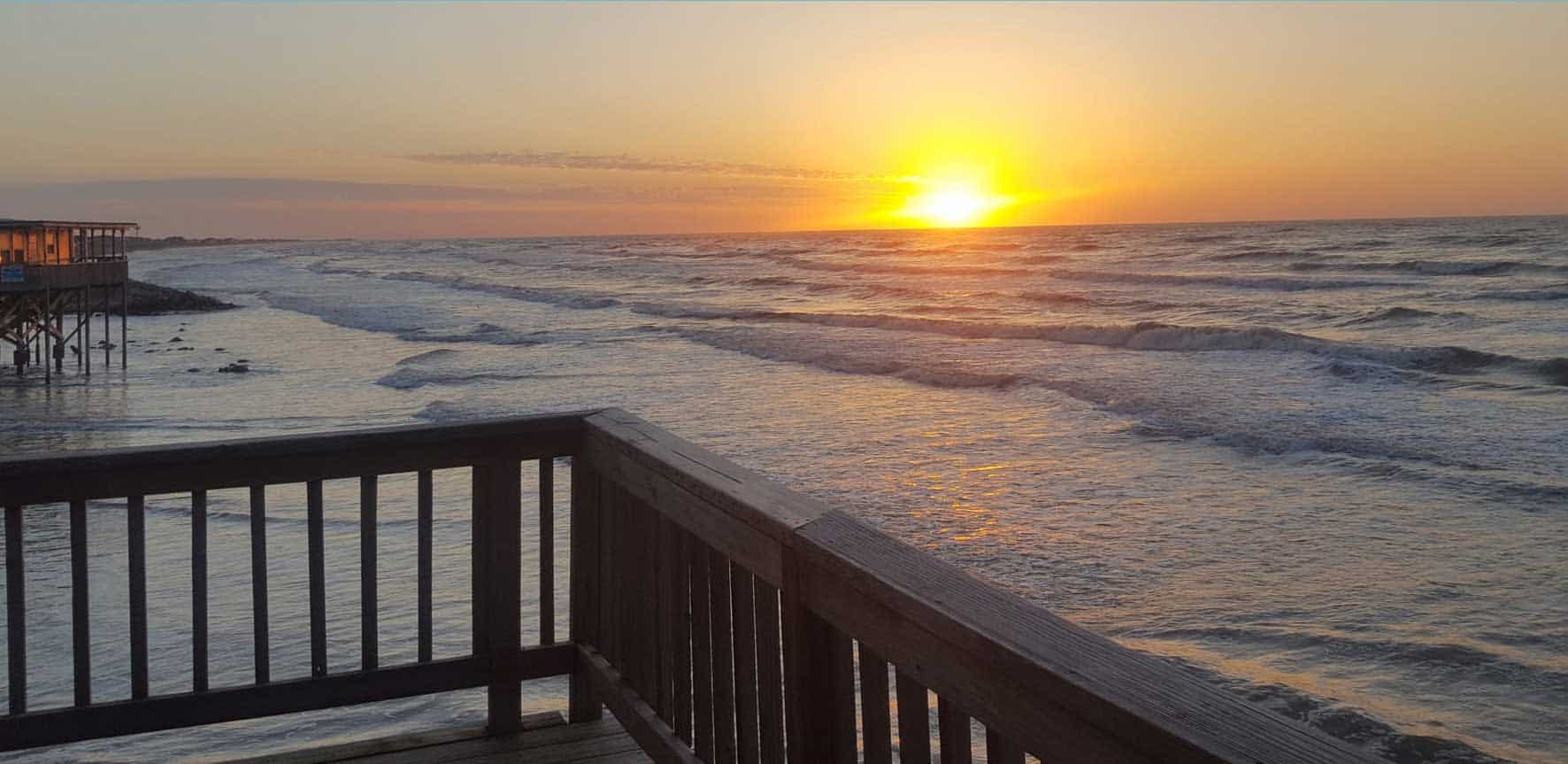 "We thoroughly enjoyed our stay! The house was comfortable & location fantastic!"
Last Minute Deals
Go to our Last Minute Deals page for vacancies or last minute cancellations. We would like to have every one of our houses being enjoyed by a family, so make sure you check this page frequently.
Weekday Special
If you can take time off during the week, our Weekday Special lets you have a Monday thru Friday vacation for the same price as a weekend.
Surfside has a 50% lower tax rate on beach rentals than Galveston.
This can add up. For example, if your Surfside beach rental is $899 your rate will be 10% and you'll pay $89.90 in taxes. If the house is in Galveston your rate is 15% and you'll pay $134.85.
In addition to all of the above, we do not charge a:
$40 or $50 Reservation Fee
3% fee if you use a credit card
$50 or $75 Cancellation Fee
$25 fee to check a house in case you've left something behind
Have Questions or Ready to Book?
If you have any questions about vacationing at Surfside Beach, or if you would like to reserve one of our other beach houses, please contact us today!