Military Thank You
A Thank You to Our Military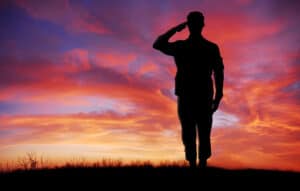 As a small token of our thanks, we would like to buy you a round of drinks. On one of the evenings when you are staying at the beach, we hope you will stand out on the deck, drink in hand, and realize how thankful our country is for the work that you do.
If you will identify yourself as active duty military with a current APO address when you make your reservation, we will send you a check for $25.00 to cover your drink.
If you're active duty and you've served in either Iraq or Afghanistan, we hope you'll take the time to have two drinks on us. Tell us and we'll make the check for $50.00.
We are very grateful for the brave men and women that put their lives on the line in defense of our country.
Thank you for your service to our country.
Brooks & Merry Porter
Carol Baker
In loving memory:
SN Randall Anthony Baker, USN
MAJ Horton Brooks Porter, Jr, Army
COL Horton Brooks Porter, Army
CPT Thomas William Porter, Army
LT Weldon Leech Porter, USN
PFC David Carroll Wilkinson, USMC
Have Questions or Ready to Book?
If you have any questions about vacationing at Surfside Beach, or if you would like to reserve one of our other beach houses, please contact us today!