Galveston or Surfside?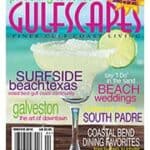 GULFSCAPES MAGAZINE's readers voted Surfside as being the No. 1 Beach Community in Texas and one of the top two for the entire Gulf Coast.
What is so special about Surfside? The majority of the responders to GULFSCAPES' poll said they liked that Surfside was such a nice place to take a family. They liked that it wasn't a "party beach." Also receiving positive mention was the fishing and that Surfside had very little traffic even though it was near a large city.
Surfside was voted the No. 1 Beach Community in Texas
Surfside Beach is the easiest beach to get to from Houston.

From Houston, a beach house in Surfside is faster and easier to reach than a beach house in Galveston.
There is much less traffic driving to Surfside compared with driving to Galveston.
Twenty-one (of twenty-five) of our beach houses are on the first or second row of the Gulf of Mexico.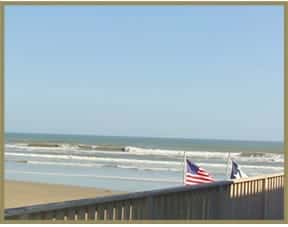 Galveston was voted the No. 4 Beach Community in Texas
Galveston is the second easiest beach to get to from Houston.
Galveston's beach houses are on the west end of Galveston Island. Once you reach the seawall you still have quite a bit of driving left before you reach the west end where the houses are.
Most Galveston beach houses are within a few blocks of the Gulf.
Nice beach houses in Galveston will cost more to rent than equally nice beach houses in Surfside.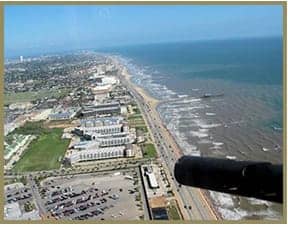 Hotel/motel taxes are 50% less for a Surfside beach house than for a Galveston beach house. This can add up. For example, if your Galveston beach house rental is $899 you will pay a tax of $134.85. If the house is in Surfside, your tax would be $89.90.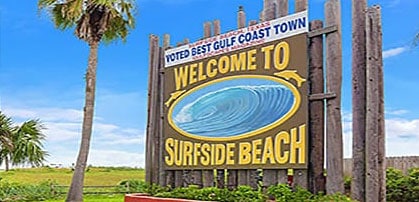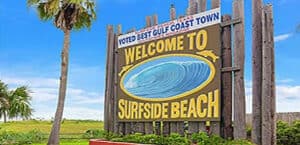 Have Questions or Ready to Book?
If you have any questions about vacationing at Surfside Beach, or if you would like to reserve one of our other beach houses, please contact us today!