Galveston Beach or Surfside Beach – Which One is the Best Beach in Texas?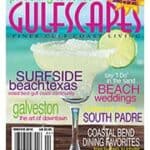 Texas is blessed with two fantastic beaches, if you are in Houston beaches like these are sure to be regular escape locations for you! With Surfside and Galveston Beach in easy reach of the city you certainly have options.
Many visitors love the fact they can book our properties for a relaxing vacation with the best of all worlds.
Galveston beach is an easy drive and the island offers all the buzz of a bigger town, a variety of bars and restaurants and festivals like Mardi Gras. You can fill a day with a trip to the Moody Gardens and explore the Aquarium Pyramid or Rainforest Pyramid with the kids. Or, if you prefer, there's golf and spa as well as boat rides.  There are plenty of opportunities for cultural enrichment at the Island ITC (theatre), listening to the Galveston Symphony Orchestra or at the Grand 1894 Opera. If the theatres are "dark", you can still enjoy the flourishing art scene offered by numerous Galveston art galleries.
After a busy day out in Galveston, our guests love to return to the tranquility of Surfside where they can sit on their deck and listen to the ocean.
Surfside or Galveston Beach House Rentals?
GULFSCAPES MAGAZINE carried out a poll among their readers to find out where they preferred to stay. They voted Surfside as being the No. 1 Beach Community in Texas because it has a family-friendly feel. Our guests frequently comment on this too.
If you're looking for a "party beach", the readers of Gulfscapes say that Surfside is not the one for you! For a younger vibe and easy access to parties and late-night entertainment, Galveston beach houses are very popular with younger visitors. These properties provide the best Texas beach holiday experience for singles and couples wanting to cut loose without children around.
Surfside is a much quieter place to stay and all our properties are set out to meet the needs of families. In fact, some of our regular visitors book our beach houses every year for their multigenerational family reunions. They find that staying with us and being an easy drive to Galveston or Houston really gives them the perfect vacation experience.
Talking of driving, even though Surfside is probably the most convenient of Houston beaches, there is very little traffic. Parents really appreciate this if they take a cycle ride with the kids and it feels comfortable to walk between beach houses if you want to pay someone a visit. As a family-run business, we know how important road safety is when you have little ones around.
Another firm favorite with the Gulfscapes readers was the fishing at Surfside. You can find recommendations for the different fishing charters on Yelp – as you see there are plenty to choose from. When you book, we recommend you check what they offer for adults and children. We know from experience that young children often get tired and bored long before the adults in a fishing party!
So, here's a quick summary of what people say about Surfside and our beach houses:
Voted the No. 1 Beach Community in Texas.
Easiest beach to get to from Houston.
Almost all our beach houses are on the first or second row of the Gulf of Mexico.
Beach houses on Surfside are excellent value for money.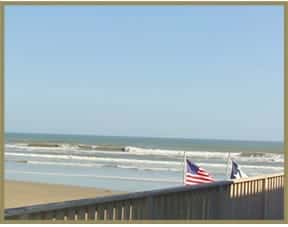 Another thing to be aware of is that hotel/motel taxes are 50% less in Surfside than for a Galveston beach house. This can add up. For example, if your Galveston beach house rental is $899 you will pay a tax of $134.85. If the house is in Surfside, your tax would be $89.90.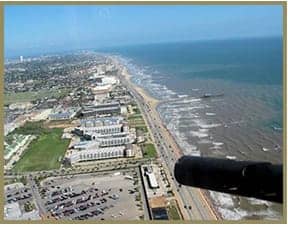 When you book a Surfside beach house, you can make the most of all of this but still enjoy the highlights of Galveston.
.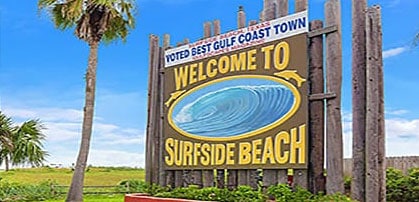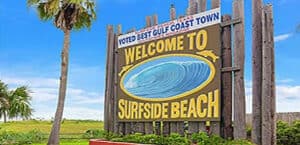 Have Questions or Ready to Book?
If you have any questions about vacationing at Surfside Beach, or if you would like to reserve one of our other beach houses, please contact us today!